THE CONCERT: CLARA & ROBERT SCHUMANN
Today, Clara Schumann and her music are largely overshadowed by the work of her husband, Robert. But during the sixteen years that the two were married (1840-1856), things were quite different. Indeed, it was Clara – a famous piano virtuoso – who was the public face of this artistic couple. And it was largely thanks to her advocacy, both during Robert's lifetime and for decades after it, that his music entered the standard repertoire.
This program celebrates Clara's compositional work alongside that of her husband's, giving us a sense of an individual who was simultaneously virtuoso, wife, mother (of eight!) – and artist.
THE PROGRAM
Clara Schumann – Three Romances, Op. 22
Robert Schumann – Sonata for Violin and Piano No. 1 in A minor, Op. 105
Clara Schumann – Romances, Op. 11 for piano
Robert Schumann – Sonata for Violin and Piano No. 2 in D minor, Op. 121
THE ARTISTS: DAVID & MARK KAPLAN
Like Clara and Robert, David (son) and Mark (father) Kaplan are family. David is Assistant Professor of Piano at UCLA; Mark is Professor of Violin at Indiana University.
THE VENUE: DOHENY MANSION
A masterpiece of Gilded-Age architecture, the Doheny Mansion's Pompeian room features an iridescent Tiffany glass dome, elegant art glass panels, Tuscan marble Corinthian columns and a geometrically-patterned floor.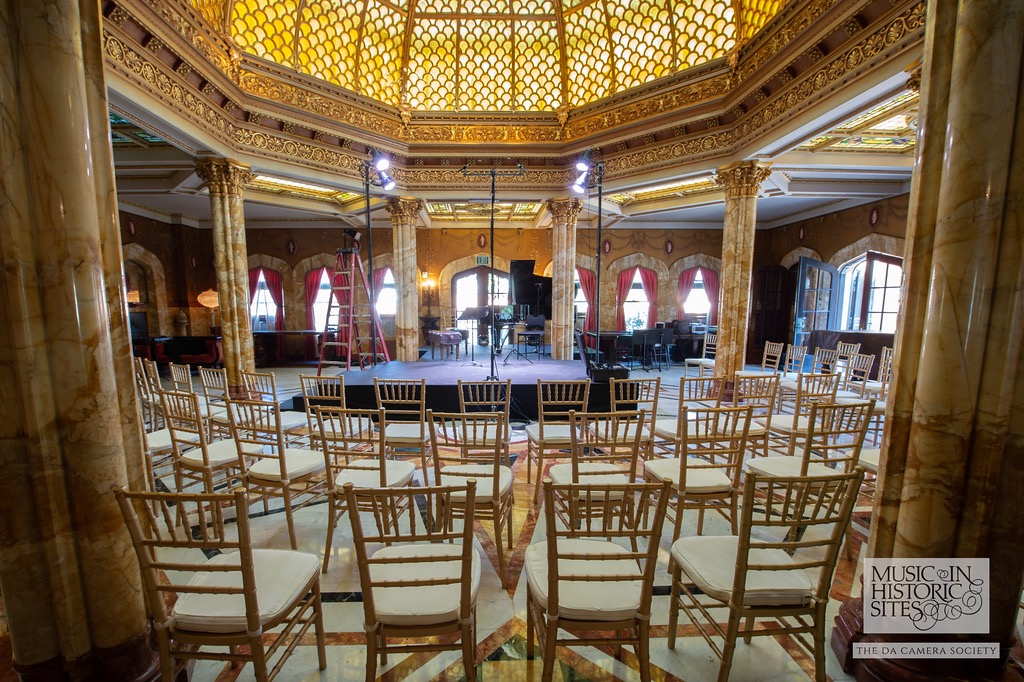 When
Sunday, 10 September – 4pm
Where
Pompeian Room, Doheny Mansion
Doheny Campus
Mount Saint Mary's University
View Map
Tickets
$75 – Premium
$50 – Pompeian Room
$30 – Great Hall
$10 – Students
Students: write [email protected] for a promo code
Links